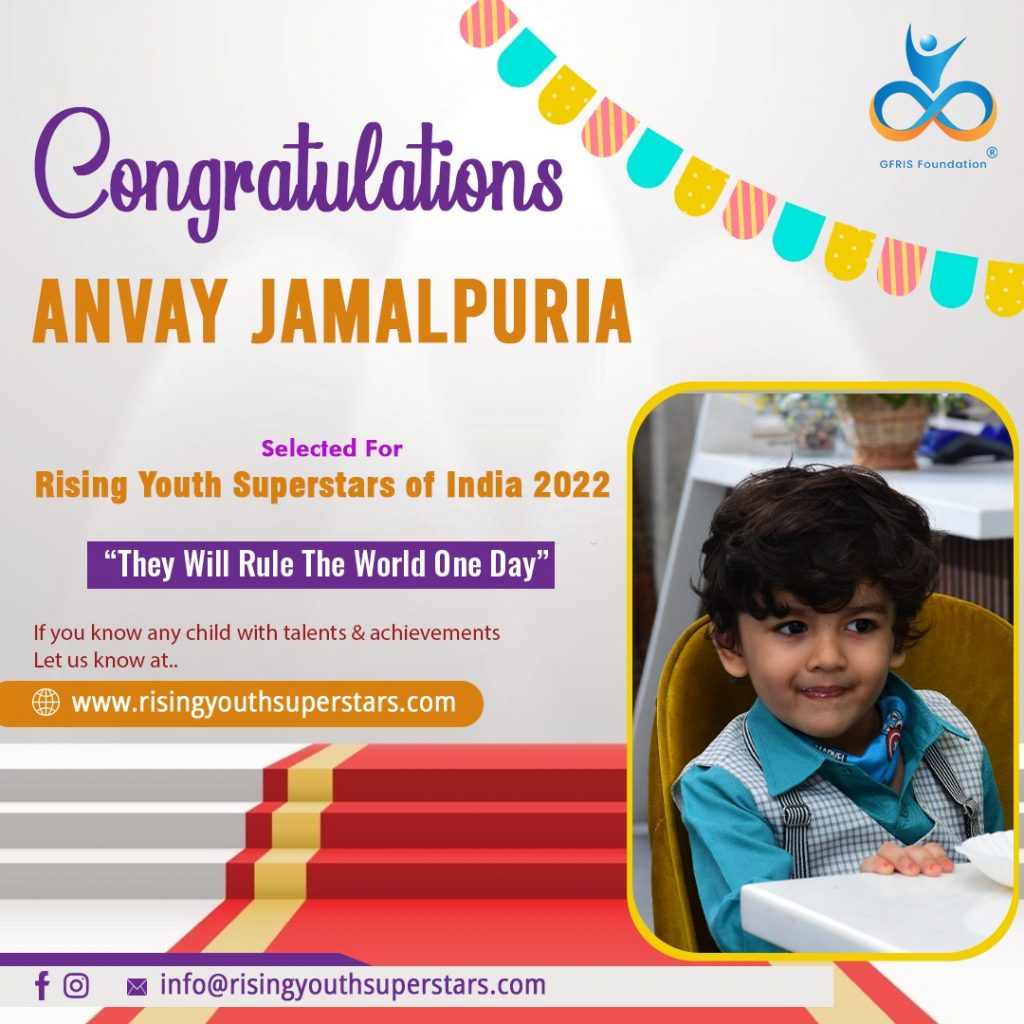 Anvay Jamalpuria: Genius with Numbers
"If you're young and talented, it's like you have wings," said Haruki Murakami. To be young and talented is the dream of many, and Anvay Jamalpuria is living this dream. At the tender age of four, this boy is doing mathematical calculations that kids his age can't even fathom. This young mathematics prodigy was born on January 24, 2018, to the lucky couple Sarita Saini and Abhishek Jamalpuria in the city with a rich history, Hyderabad.
Anvay's mother was astonished by his skills when he started identifying numbers at a very young age. She knew since then that her son was no ordinary child. He was destined for greatness. The lockdown was a blessing for this family as Sarita and Abhishek could spend more time with Anvay and began noticing that he was adding, subtracting, and multiplying without any help or formal training.
He was three years and eight months old when his mother started recording him doing these calculations because she realized that he had a talent that was worth highlighting. At just four years old, Anvay can identify numbers up to a billion and can comprehend these numbers to identify their characteristics such as which is the number with a greater value and so on and so forth. Anvay is fully supported by his parents and they are willing to do whatever it takes to make sure that their child gets the resources and opportunities to work on his talent and achieve greatness.
Initially, there was some opposition in the family regarding Anvay's mother recording his videos and posting them on social media. His mother understood that the validation and recognition that came from those videos acted as a positive motivation for Anvay, and she was able to convince the family of the importance of posting those videos.
Anvay does not feel like giving specific hours of his day to doing calculations, as he is numbers are constantly on his mind, and he loves every minute of it. He does not see the difference between himself and the numbers. They are a part of his personality. It's no exaggeration to say that he is one with the numbers and wishes to stay that way.
Anvay shows a lot of academic promise. With interests in reading at such a young age, he will change the definition of success as he grows up. His parents are actively trying to provide him with the exposure that will help him enhance his skills. Schooling and further education is the primary goal of this family. They want to make sure that Anvay is in an environment that is conducive to his growth and development.
Anvay loves to play football during his playtime and has a YouTube channel, which has videos that are an evidence of his love for numbers. He enjoys learning new things and the sense of satisfaction after he inches a step closer to these numbers is clearly visible on his face. It is said that there is no better motivator than passion, which stands true for this wonder kid, as no one ever actually taught him to love numbers; he loves numbers and keeps working with them all on his own. He was born with his fascination for numbers and his unconditional love for them.
Anvay is a beautiful example of how passion and hard work can help you achieve your dreams. When you are on that road nothing else matters, including young age, which just becomes a number and the top of the mountain greets you like an old friend. His parents see him walking on a path to achievements hitherto unaccomplished.