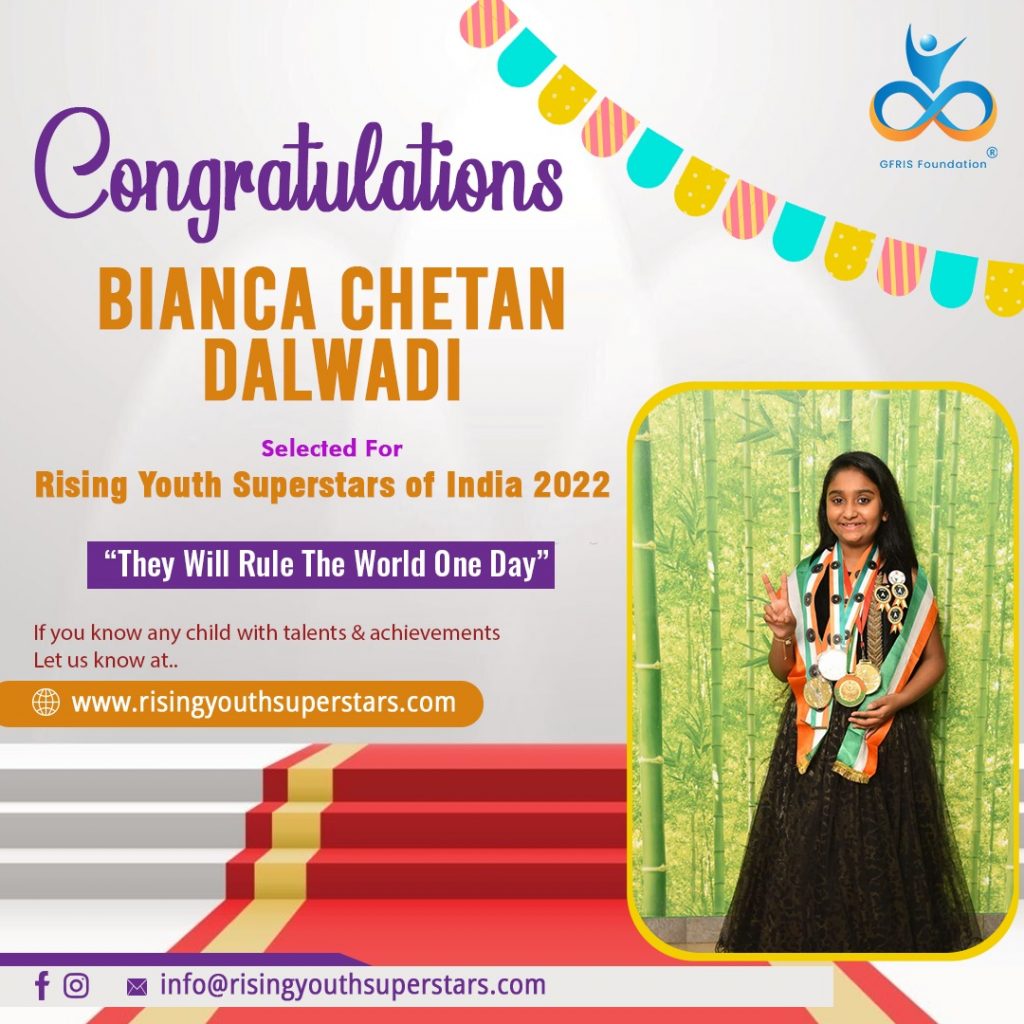 Bianca Chetan Dalwadi: The Computer Wizard
The advent of computers has changed the way we live and interact with each other. It has become a necessity in the modern age and a life without computers is unimaginable. For Ahmedabad-based Bianca Chetan Dalwadi however, computers are more than just a utility. They are her passion and learning all about them is her aim in life. Bianca started experimenting with computers at the tender age of four and displayed a genuine interest and curiosity towards technology in general. It was her mother, Chelsi Dalwadi, who noticed her interest in gadgets and encouraged her to channelize her talent.
Considering how nowadays computers and multimedia fascinate children in general, Chelsi did not think much of her daughter's hobby initially. She was, in fact, a bit hesitant to enroll Bianca in computer learning classes and had a fair bit of doubt in her mind that five years was too young an age to be in a computer coding class. Initially, Bianca's mother was under the impression that the animations on the screen were what attracted her daughter's attention towards computers. However, with time, as Bianca displayed a more genuine curiosity, it began to dawn on her mother that she wanted to learn more about the operation of computers and their functionality. Thereafter, Chelsi started supporting her daughter's interests wholeheartedly and gave her the space to channelize her talents. She recognized that her daughter was looking to understand the back-end functions of computers and thus got her enrolled into computer learning classes at the Royal Technosoft, where Bianca started learning under the able guidance of her guru Dhirej Poojara.
Bianca was an introvert in her early years and kept herself occupied primarily with her computer coding, doodling, and studies. She would spend an average of four hours a day practising her coding and another two working on her artistic skills. Apart from this, she engaged herself in reading books and worked on other extracurricular activities.
Bianca is deeply interested in technology and is currently in the process of learning programming languages. She also shares her learning with several of her friends. Her plan is to study technology and data science in an Ivy League college. Her goal is to learn from the best and then apply that learning to doing something for the society. In this endeavour of hers, her mother plays a big role. She helps Bianca in managing her studies and overall academics alongside her passion for computers. Chelsi is always on her feet, helping Bianca and making sure that her child utilises all the opportunities that come her way in the best and the most fruitful manner possible.
Due to the combined efforts of the mother-daughter duo, Bianca finds herself mentioned in the India Book of Records and the International Book of Records. She has also won the India Star Awards, the Super Talented Award, and the Indian Glory Award.
Bianca's father passed away in September 2019, which came as a shock for her
family. However, Bianca remained headstrong and always has her father's
dreams in her mind of becoming successful and studying in an Ivy League college.
Bianca is also a versatile child. Apart from her aptitude in computers, she engages herself with dancing, modelling, and doodling. Bianca spends nearly one to two hours a day working on her doodles. She has also participated in a fashion show and has displayed her talent in both modelling and dancing. For a young person like Bianca, to be interested in meditation is no less remarkable. She also practices yoga.
Bianca is a very bright student with a great future ahead. She is versatile and has her mother's blessings to guide her and help her whenever she needs it. Her dedication and curiosity have brought her many laurels and she is only getting started. She is sure to achieve her dreams of getting into an Ivy League college and doing wonders for herself and the society.